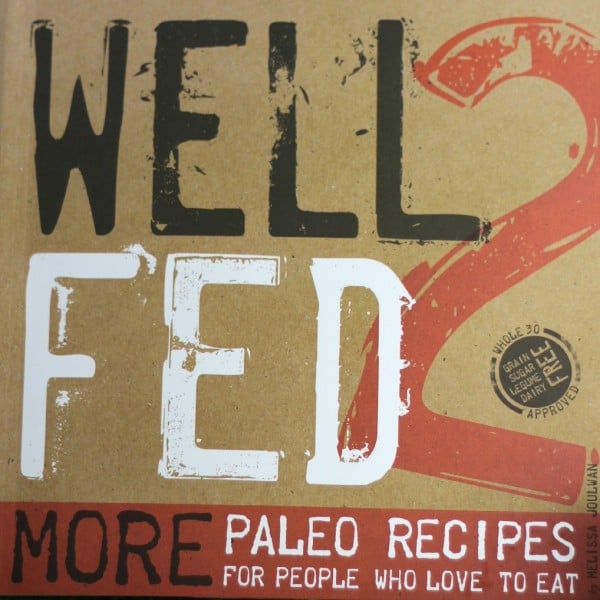 What a fun idea was the Food Blogger Cookbook Swap, hosted by Alyssa of Everyday Maven and Faith of An Edible Mosaic— it was a creative way to connect with and learn about other food bloggers while having fun sending and receiving cookbooks. If you bake long enough you'll find that a library of cookbooks and magazines will overtake your shelves. For me,  dessert cookbooks are the majority of my collection but I've found I also enjoy books that focus on entertaining and those which suggest how to plan and pull together meals. I like the back-to-basics types of cookbooks that highlight good ingredients with proper technique. I treasure these books and read (and re-read) them like novels, a new story line unfolds with each section: appetizers, main courses and desserts. It's interesting to discover the author's voice and approach to food through her recipes.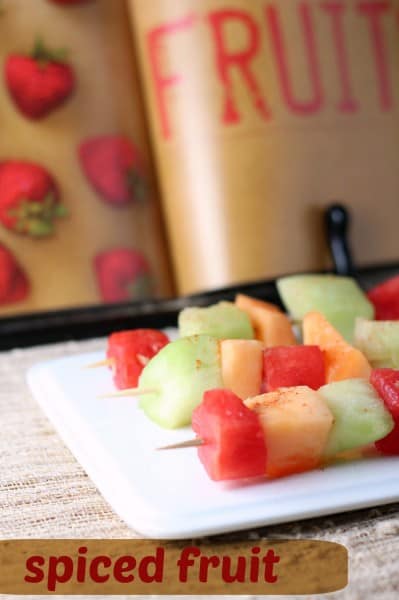 The book I received in the swap is a beautiful book called Well Fed 2, more paleo recipes for people who love to eat by Melissa Joulwan who blogs at The Clothes Make the Girl. It was kindly sent to me by Stacey of Paleo Gone Sassy. Now, you might guess that I do not follow a paleo diet, but that won't stop me from enjoying this book. The recipes can fit into anyone's daily meals–vegetable dishes are beautifully highlighted, soups are featured and main course suggestions are plentiful. To be quite frank, I did not know that paleo eating could look so good. When you see Melissa's food you don't think of what is lacking, you only see the colors and flavors that are calling you to the plate. My eating habits could benefit greatly by incorporating even just one meal a week of the paleo mindset (no dairy, no sugar, and no grains). Yes, I would struggle with the no sugar rule but my body would thank me. It's no surprise that my usual sugar-laden desserts aren't to be found in Well Fed 2 so I gave this spiced fruit a try for a healthy change. Fresh fruit sprinkled with a pinch of paprika and cardamom make for a twist on a traditional fruit salad. The spices change the taste just enough to make your mouth pay attention to the variation in flavor. Try it with any fruit and mix up the spices to experiment.
Here is the list of bloggers who participated. Click through to discover some of our favorite cookbooks!
An Edible Mosaic
avocado bravado
Blue Kale Road
Blueberries And Blessings
Cheap Recipe Blog
Confessions of a Culinary Diva
Create Amazing Meals
Cucina Kristina
Culinary Adventures with Camilla
Cupcake Project
Dinner is Served 1972
Done With Corn
Eats Well With Others
Everyday Maven
Flour Me With Love 
From My Sweet Heart 
girlichef 
Great Food 360° 
Healthy. Delicious. 
I'm Gonna Cook That! 
Je Mange la Ville 
Karen's Kitchen Stories 
Kitchen Treaty 
Olive and Herb
OnTheMove-In The Galley 
Our Best Bites 
Paleo Gone Sassy
poet in the pantry 
Rhubarb and Honey 
Rocky Mountain Cooking
Shikha la mode 
Shockingly Delicious
Sifting Focus 
Spiceroots
Spoonful of Flavor 
Tara's Multicultural Table 
The Not So Exciting Adventures of a Dabbler 
The Suburban Soapbox 
The Whole Family's Food 
My sincere thanks to Stacey for sending me this cookbook. It was a fun surprise finding the package in my mailbox and I appreciate the introduction to paleo food. I've already looked for the first book from the author, Well Fed, and I know I will learn so much from trying out some of the paleo recipes. Who knows, maybe I'll try to develop some paleo friendly desserts? That would make the lifestyle much more appealing to me! Thanks as well to Alyssa and Faith for their time spent creating and organizing this swap. I'll look forward to participating another time.