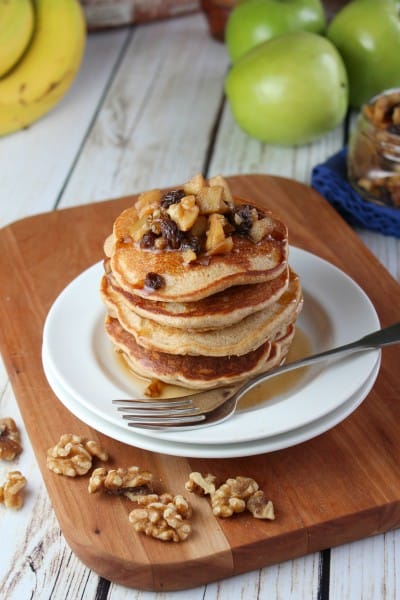 Let's get our day started with these whole wheat banana walnut pancakes! They are perfect with maple syrup and even better topped with this apple-walnut compote. Pancakes are a treat any day of the week; it really only takes a few minutes to whip up the batter and hardly any more time to make the pancakes. Boost the nutritional value by using whole wheat flour, bananas and walnuts. These beauties are loaded with walnuts in celebration of National Walnut Day. Yes, there is a celebration (or multiple celebrations on some dates) for every day of the year and today walnuts are the star. And, hey, why not?
Check out the full recipe for whole wheat banana walnut pancakes along with the apple-walnut compote on the Sprouts Brand site here.
Did you know these fun facts about walnuts?
Walnuts are the only nut that offer an excellent source of the plant-based omega-3 ALA (2.5 grams/ounce), which is important for heart health and may help reduce the risk of heart disease.
More than 25 years of research has shown how walnuts may play a role in heart health, brain health, cancer, weight and male reproductive health.
more facts and history can be found on the site www.walnuts.org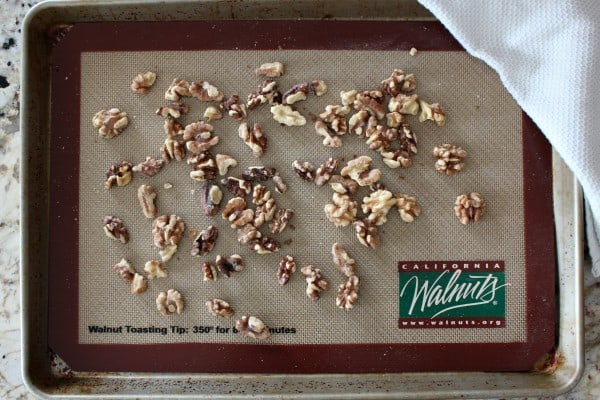 Please note that this is a sponsored post. I developed this post in partnership with #Sprouts Farmers Market; ingredients were purchased at my local Sprouts store. I was compensated for my participation and all opinions are my own. Our friends at walnuts.org also contributed to the fun and sent me a lovely package of walnuts and other goodies. Many thanks to California Walnuts and to Sprouts for their collaboration on this sponsored post.