Who needs an easy summer treat on a stick? Food on a stick speaks to summertime eating—corn dogs on sticks at summer county fairs, smores made with marshmallows on long sticks held over the fire, and, of course, frozen fruit juice made into icy treats on popsicle sticks. This frozen pineapple on a stick is faster (and fresher) than any of those options. This dessert is so simple it hardly needs more of a description than its title: it truly is pineapple that is frozen on a stick.
I'll keep it brief so as not to overstate the obvious. Cut a fresh pineapple into spears, put a stick into each spear and freeze for at least 2 hours or up to a week. To spruce up these pops you could take a few extra steps: brush the pineapple spears with orange, pineapple or mango juice, roll them in toasted coconut, then freeze. (Toast coconut by spreading shredded coconut on a sheet pan and baking for 6-8 minutes at 350 degrees F.)
Credit for this idea in my kitchen today goes to one of my earliest cookbooks,
Betty Crocker's Cookbook: Everything you need to know to cook today
(page 527).
I link up to these blogs: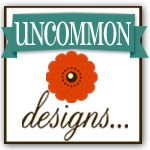 >